Good day folks. My Friday was spectacular; say having to wake up at 8am in the morning assuming that I'll be taking mum to the clinic was replaced by me washing the car & bathing Brownthepom. Having the tune Airplanes playing over & over again while I get all the house chores done sort of lifted up my mood,hey come on it was 8am in the morning!
The rest of the day was spent shopping my hearts out with Pearly,although I did sort of drove pass a really bad accident; kinda saw a dead body. Oh well,lets not get to that.
I've watched Twilight Saga: Eclipse two nights ago, and I wouldn't use the term that it was mind-blowingly awesome like what you get watching Law Abiding Citizen/Shutter Island; but its the depth of emotions that sort of carries you through with it, thats if you have the ability to emote as well. Basically Edward is in love with Bella, Bella is in love with Edward. Jacob finally confessed that he's in love with Bella. Bella sort of realized that she loves Jacob too.
This alone sparked the question if its possible to love more than one person at once?
Does this reflect Bella's personality of having a lack of personality wtf, indecisive & vulnerable?
People don't seem to get how Twilight's phenomenon has escalated to newer heights; something beyond a vampire cult, even I'm surprised that I'm so incredibly hooked on to it.

Maybe its because; just because I do believe in love stories.
Lets not bring their individual good looks or etc into the picture, because I know its a total love/hate frenzy over the casts; thats secondary for now. What amuses me,and probably one large population would be how people now are far too realistic; judging from the divorce rates in the US, go figure why they've gone wacko over being together for eternity? Perhaps, it takes us away from all the things that reality tells you otherwise; sometimes we miss out on the basic very fundamental essence of a relationship, love,faith & courage.
Twilight sort of painted the picture that sometimes, love is all that matters. I loved how Edward gets jealous while Jacob persists that he'll never stop loving Bella till her heart stops beating; literally.(turning into a vampire) So being torn in between, she sort developed this two separate relationship but clearly, she's not shaken with her stand; Edward is the one. I remember the last lines about how she feels as if she was never normal to begin with, how she feels that extraordinary strength coming from within, how Edward makes it all seem possible.
Jacob started off as one of Bella's closest/best friend; always being there whenever she calls and needed someone. Sometimes love works in the most remarkable way,when you're able to love someone more than yourself. I wish at times that I was as lucky as Bella, where some blessings remain as a curse. One werewolf and the other a vampire; there'll always be this wall. You can never have the best of both worlds.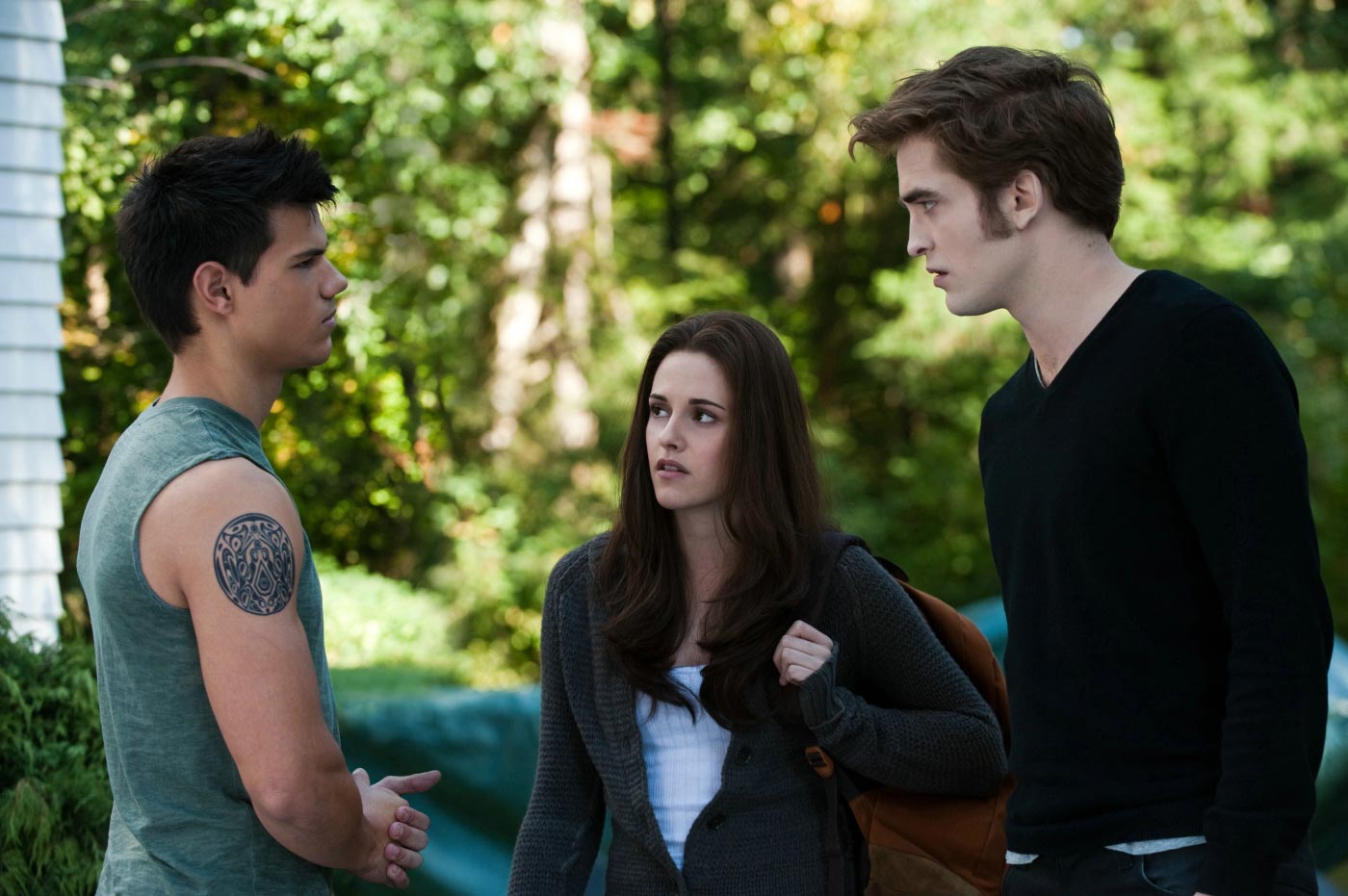 Edward or Jacob?
The one who makes you everything.
The one who can give you everything.
Related posts: